Climbing wall safety inspections
Climbing wall inspections are one of the most important steps to ensuring your facility is safe to operate and compliant with current BS EN 12572:2017 standards. We have completed over 2200 Main Safety Inspections in the past 14 years, and are familiar with all construction types and manufacturers.
Each member of our inspection team has received rigours training and all Senior Inspectors are:
• IRATA Qualified to work at height
• PPE Inspection certified
• Certified to test and install climbing anchors
• Able to provide insight into the instructional properties of your facility
• Are experienced and qualified route-setters (RSA)
Every inspection report is personally checked by a qualified Technical Expert who holds the following awards / memberships:
• IRATA Level 3 (highest industrial rope access qualification world wide)
• Mountaineering Instructor Award (MIA – highest rock climbing qualification in the U.K.)
• Full member of The Association of Mountaineering Instructors
• Association of British Climbing Walls
• Trade Member / Technical and Training Committee Member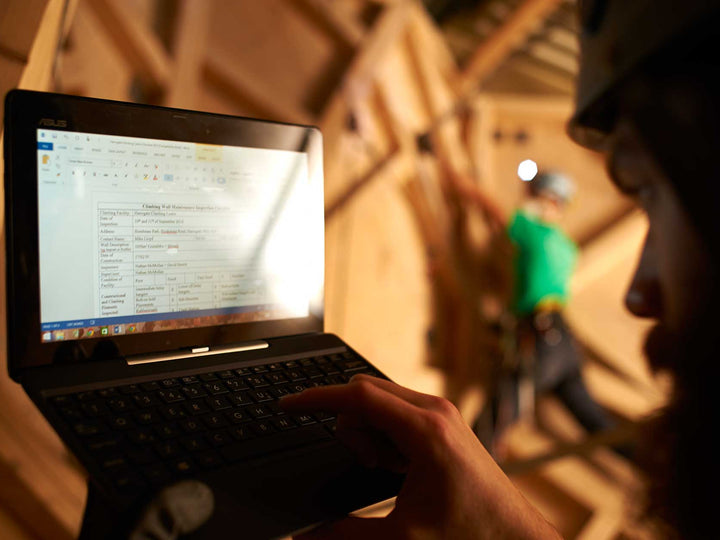 A typical Main Inspection (Annual Inspection) includes:
2 CWS IRATA Qualified Staff
Integrity and condition evaluation of the sub-structure and its method of attachment. An evaluation of the condition and security of all climbing surfaces. Physical and visual inspection of all anchor points. Check of climbing holds, placements and route setting. Visual and physical inspection of any safety flooring. Evaluation of usability for anticipated client base. Full inspection in compliance with BS EN 12572:2017.
After the inspection you will be provided with a comprehensive report detailing our findings and recommendations.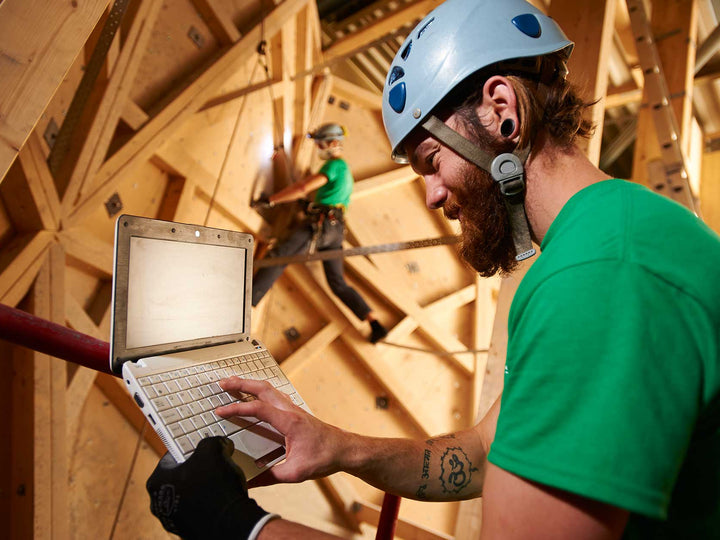 As the industries leading dedicated service provider we are independent and unbiased. We have provided inspection services for; climbing wall trade organisations, post installation snagging, litigation and health and safety audits.
Contact us