Climbing Wall Construction
From single walls to multi-area climbing facilities, choose the climbing wall experts to provide the most efficient and effective solution.
With over 25 years' experience instructing, staff training, inspecting and building climbing walls, we have a wealth of knowledge of different facilities world-wide. Our complete understanding of operating climbing walls from school gyms right through to large commercial facilities sets us apart from other commercial climbing wall builders. Climbing Wall Services understand the details which will make the difference between a good facility, and a great climbing wall that you will enjoy running as much as your climbers will enjoy using.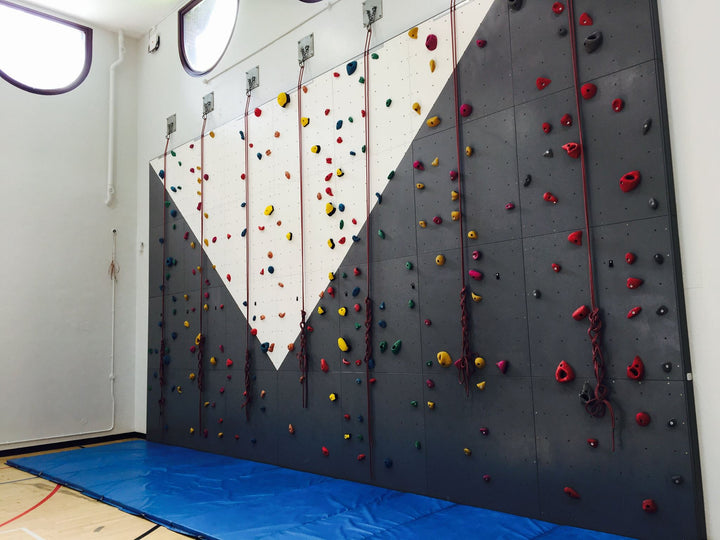 Container Climbing & School Traverse Walls
The Ultimate Use of Outdoor Space
With prices to suit your budget, shipping containers are the ideal low cost frame upon which to build a climbing wall or a traverse wall. Free standing, highly portable and water tight, shipping containers can be easily dropped into position in any open space and provide usable storage space with great aesthetics. The actual climbing surface is provided by quality triple treated timber, which provides years of use. The climbing frames can be suited to all users, from junior play spaces to training facilities for advanced users –  with a modular design we can provide a full range of climbing holds and surface angles best suited to you.